Time: Monday, October 30 – 

8:00 am – 9:00 am
Generative AI and PHM – Transformation or Distraction?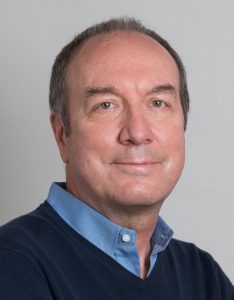 Presenter: Dr. Serdar Uckun
Abstract: Generative AI is everywhere. Since the public release of ChatGPT, AI has become a global fascination. While most Generative AI applications are a natural evolution of natural language processing technology, there is more to Generative AI beyond answering complex questions, writing software code, and translating documents. Generative AI is already making huge strides in drug discovery, creating music and art, and engaging humans in natural conversation. The PHM community is watching this space and wondering whether Generative AI is going to lead to a transformation in PHM or will remain a distraction. This talk will cover the basics of Generative AI technology, provide insights into developments we are likely to see over the next few years and speculate on what Generative AI means for PHM.
Bio: Dr. Serdar Uckun is a co-founder and first President of the PHM Society (2009-2011). He has 20+ years of experience in diagnostics, prognostics, systems modeling, and systems engineering. His diverse background spans multiple large corporations (Rockwell, Xerox), government (NASA), and three startups as a founder. He is currently a co-founder and CTO of Novity, a venture that was recently spun out of Xerox PARC and focuses on predictive maintenance applications in process industries. He has a Ph.D. in Biomedical Engineering from Vanderbilt University and a post-doc in AI at Stanford University. 
Time: Tuesday, October 31 –

8:00 am – 9:00 am
Closing the Digital Transformation (DX) Loop—Service Takes Its Appointed Place!

Presenter: MG (USAF Ret) H. Brent Baker, Sr.
VP, PTC Worldwide Vertical Markets
Abstract: OEMs are looking to take more advantage of the in service support value chain. A "New" program takes 2 to 10 years to design but is usually in service for 30 to 40 years. The key component is the in service configuration management capability and the closed loop information sharing in order to be able to provide optimization services such as contextualized digital work instructions, dynamic workscope definition, Condition Based Maintenance/Predictive Maintenance, dynamic resource allocation, fleet status monitoring etc.  Advanced spare parts planning solutions will take advantage of the approach for a more automated way to gather information for demand and LLP forecasting.  Service now takes its appointed place in the DX Loop.
Bio: MG Baker functions as the key leader in the company who owns all Vertical Markets to include FAD/Industrial/Electronic and High Tech/Life Sciences business in the Americas and globally.   He ensures PTC's amazing "Out of the Box" software solutions are provided to the customer, thereby ensuring immediate and significant value.    Staying abreast of industry trends ensures PTC remains the "thought leader" in the assigned vertical sectors and provides education on leading edge software solutions.  Prior to this role, Brent was the VP of FA&D Business Development where he was responsible for the establishment of a new FA&D business unit.  Major General (Ret) Baker was the Vice Commander, Air Force Materiel Command, Wright-Patterson Air Force Base, Ohio. The command employs some 80,000 people and manages $60 billion annually in research, development, test and evaluation, while providing the acquisition management services and logistics support required to develop, procure and sustain Air Force weapon systems.  He specializes in Digital Transformation technology solutions and the Digital Thread.  Brent is the author of the leadership book, "Orders from the General, Leadership Advice from a Two-Star General:  Rise Above…Use a Military Mindset for Success in Any Field."  
Time: Wednesday, November 1 – 

8:00 am – 9:00 am
Perspectives on Prognostic Health Management in Support of Structural Integrity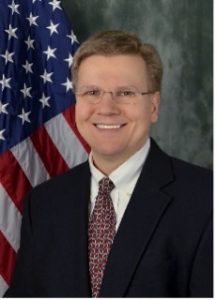 Presenter: Eric Lindgren
Abstract: The management of structural integrity, or safety, of US Air Force (USAF) aircraft structures is through the Aircraft Structural Integrity Program (ASIP) as described by MIL STD 1530Dc1 and for USAF propulsion systems though the Propulsion Systems Integrity Process (PSIP) as described in MIL STD 3024. Both documents include a prognostic element in the understanding of life management when addressing fatigue. To accomplish these goals, there is extensive use of digital engineering capabilities. The ASIP uses damage tolerance which relies on predictive capabilities for fatigue from fracture mechanics when integrating individual aircraft tracking (IAT). To increase the accuracy of the predictive capability, the as-built, as-maintained, as-repaired, as-modified, and as-used history of each aircraft is captured. This includes flaws detected and repaired using nondestructive evaluation (NDE) capabilities. The integrated information can be captured in a digital representation of each aircraft, aka its digital twin. To be thorough, these representations should include the prognostic models that enable future states of the aircraft to be anticipated as a function of their use. This enables predictive maintenance and related condition-based maintenance activities. The presentation describes several representative capabilities that use the digital environment to assist in the management of system health, plus areas for improvements and refinements at research/development and engineering levels. This includes discussion of technical capabilities that can be refined, or require additional improvements, without a focus on any specific weapons system. Representative applications of advanced data diagnostics are included as well as their future potential for additional integration into life management processes. The potential for corrosion management and predictive life management of polymer matrix composite systems is addressed, including recent progress and areas that require additional development. This includes new NDE-based methods to enhance life management through characterization of flaws. This overview includes a comparison of USAF life management processes as prescribed by ASIP and to the life management processes used by the US Navy and civilian aircraft.
Bio: Dr. Lindgren is currently the Nondestructive Evaluation Technology Lead in the Materials State Awareness Branch of the Materials and Manufacturing Directorate of the Air Force Research Laboratory. In addition, he has extensive experience in Sustainment and Life Management technologies. Before joining AFRL in 2006, Eric worked as the Director of Nondestructive Evaluation (NDE) Sciences at SAIC Ultra Image. He has over 35 years of experience in NDE research, development, transition, and deployment, including efforts to develop and deploy advanced inspection methods for aerospace applications, transitioning basic research to inspections used on USAF aircraft structures, and developing materials characterization and process monitoring/control methods using NDE technology. He earned a B.S., M.S., and Ph.D. in Materials Science and Engineering from  Johns Hopkins University. He is a Fellow of AFRL and ASNT.
Time: Wednesday, November 1 – 1:00 pm – 2:00 pm
Cyber-Security: Exploring Historical Background, Current Issues, Challenges, and the Future Way Forward
Presenter: MG (US Army, Ret) Dave Bryan
Abstract: (coming soon)
Bio: (coming soon)